A full-service digital marketing agency
We're a team of smart, new kind of Creative Digital Agency that is Result-Oriented, Multi-discipline, with a huge strategic clout and sharp ideas that engage, sell and propel your business forward.
Team WebTecMart!
We have a robust team of expert professionals, digital marketers, content writers, and graphic artists who develop edgy solutions for business promotion. Our core team also has exemplary market sustainability with experienced Technical Analysts, Mobile App developers. Creative heads, SEO executives, Marketing Heads, and expert Project Managers. When it comes to delivering professional brand and digital marketing services, no one could beat our precision and accuracy.

WebTecMart is ready to serve you with exceptional digital marketing and branding solutions along with high-end web development and design. Our exemplary creativity level helps in development of a digital business that strikes the customer's mind with a first glimpse!
It is an exceptional Digital Marketing Agency that could enable you to get over all the business blues and get solid web business recognition in the online space! Connect us right away and get wings to your web business!
We pride ourselves in skilled and efficient team of developers, graphic artists, digital marketers and content writers!!!
Our rock-solid team of professionals, each with relevant industry experience and passion, enable us to help you gain prominence in your markets and beat the tough competition. Our team comprises of highly qualified Web Designers & Developers, Mobile Application Developers, Technical Analysts, Digital Marketing Specialists, Internet Marketing Strategists, SEO executives, Creative Heads, Content Writers, Social Media Executives, Project Managers, Project Coordinators, Delivery Heads and Quality Analysts.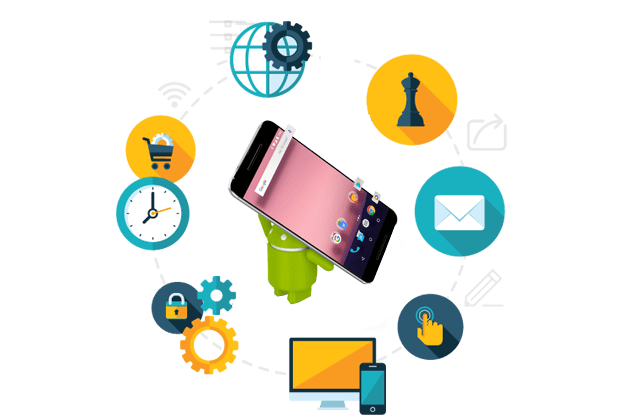 Our USPs are
Perfect Digital Solution for You

Website Design & Development
Tailored Website Design & Development
Responsive Web Design
CMS Based Websites
Website Re-Design
Mobile Websites

Digital Marketing
Search Engine Optimization
Search Engine Marketing
Online Advertising
E-mail Marketing
Website Analytics

SEO & SMO services
Social Media Management
Social Media Optimization
Social Media Advertising
Viral and Social Media Marketing
Online Reputation Management
Why Webtecmart Perfectial ?
WebTechMart combines experience and expertise to offer optimal benefits to our customers.

We make Relations
Our ultimate goal is to develop a lasting client relationship by delivering prompt and profitable marketing services. The team works smartly to strategize plans and runs a web business drive to pace your slow-moving business speed.

Creativity is the key to success
Unless you have something new and unleashed, there is no point brainstorming the mind of conventional tracks of digitalization. We are the believers of innovation who have a casual setting that allows our team to relax and think out-of-the-box for exemplary ideas.

Versatile and flexible work patterns
Our focus is on productive output and not stringent corporate work culture. We imbibe a modern work culture so that every employee enjoy a flexible and easily adaptable workflow. With a unique approach to every client's need, we have a robust solution for every web business brand.

Responsive approach
We work rigorously to line up your brand amongst the fastest growing businesses and schedule structures, design, and schedules for easy functionality. Responsive SEO and lightning-fast lead generation is our ultimate goal for your web business success.

Multiple checks and revisions
Even the slightest tweak can hamper the business branding. We rely on the refined selection of graphics and content for the most promising web business outlook. Tiding up the projects and grabbing more clients is not our work culture. We aim at perfection and consistently check every step of Digital marketing with fresh eyes.
Effective launch of web business
When your website is ready to go with a full fling, our team makes a final call to ensure that everything is right in place and line-up multiple digital roll-outs. After all, a strategic launch is imperative to showcase the new website with full grandeur and exemplary look.