Accelerate your cloud journey with smooth AWS migrations.
In today's digital era, businesses are increasingly moving their infrastructure to the cloud to leverage its scalability, flexibility, and cost-efficiency. Amazon Web Services (AWS) has emerged as a leading cloud service provider, offering a wide range of services to help organizations transform their operations. At Webtecmart, we specialize in seamless AWS migration services, enabling businesses to harness the full potential of AWS while minimizing disruptions and maximizing efficiency.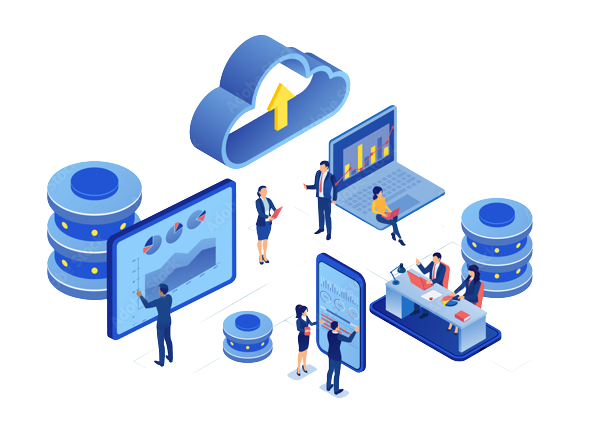 Why Choose Webtecmart for AWS Migration?
There are currently more mobile devices on earth than people. If their experience of viewing and interacting with your site is poor, they will likely have a poor image of your brand, and they will also be more likely to visit a competitor's site.
Expertise and Experience

Webtecmart boasts a team of skilled professionals with extensive experience in AWS migration. Our experts possess in-depth knowledge of AWS services, migration methodologies, and best practices, ensuring a smooth and successful transition to the cloud.

Comprehensive Assessment:

Before initiating the migration process, we conduct a thorough assessment of your existing infrastructure, applications, and workloads. This assessment helps us understand your unique requirements, identify potential challenges, and develop a tailored migration strategy that aligns with your business goals.

Customized Migration Strategy:

We understand that each business has unique needs and goals. Our team works closely with you to design a customized migration strategy that addresses your specific requirements. Whether you're planning a lift-and-shift migration, refactoring applications, or adopting a cloud-native approach, we have the expertise to guide you through the process.

Data Security and Compliance:

Data security is a critical concern when migrating to the cloud. At Webtecmart , we prioritize the security of your data throughout the migration process. We implement industry best practices and employ robust security measures to safeguard your sensitive information. Additionally, we ensure compliance with relevant regulations and standards to maintain data integrity.

Minimized Downtime:

We understand the importance of minimizing disruptions to your business operations during the migration process. Our team employs proven methodologies and tools to minimize downtime and ensure a seamless transition to the AWS environment. We meticulously plan and execute the migration, considering factors such as data transfer, application dependencies, and user access to ensure minimal impact on your day-to-day operations.

Optimization and Cost Efficiency:

Webtecmart helps you optimize your AWS resources, ensuring efficient utilization and cost savings. Our experts analyze your workloads and make recommendations for rightsizing instances, implementing auto-scaling, and utilizing AWS services that align with your usage patterns. This optimization not only enhances performance but also helps you optimize your cloud expenditure.

Ongoing Support and Maintenance:

Our relationship with you doesn't end with the migration process. We provide comprehensive support and maintenance services post-migration, ensuring the smooth operation of your AWS environment. Our team monitors your infrastructure, performs regular updates, and resolves any issues that may arise, allowing you to focus on your core business activities.
Recent Projects