A Full-Service -
Digital Marketing Agency
We pride ourselves in skilled and efficient team of developers, graphic artists, digital marketers and content writers!!!
We have a robust team of expert professionals, digital marketers, content writers, and graphic artists who develop edgy solutions for business promotion. Our core team also has exemplary market sustainability with experienced Technical Analysts, Mobile App developers. Creative heads, SEO executives, Marketing Heads, and expert Project Managers. When it comes to delivering professional brand and digital marketing services, no one could beat our precision and accuracy.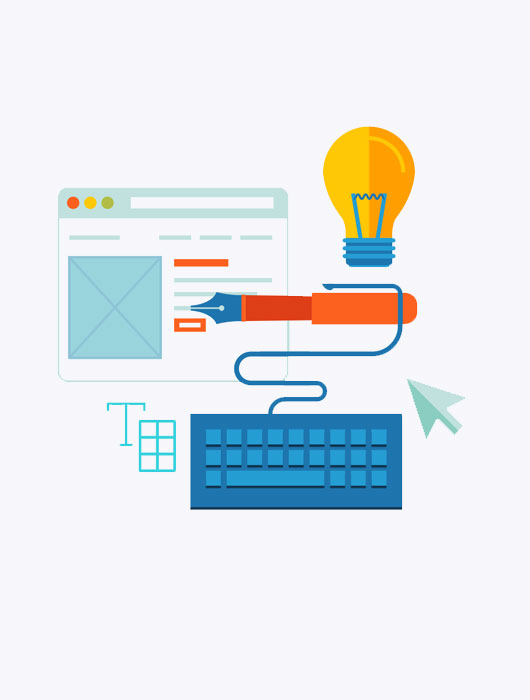 Technically sound expert team One aspect that sets up apart from the competitors is our passion for our work. At every step we perform, we exhibit utmost passion and diligence.
Futuristic Approach With the world transforming from offline to online mediums, the web is something that does not wait. We adhere to the deadlines very seriously and provide advanced approaches throughout.
Years of expertise with client reviews Our record and data speak volumes about the kind of work we do. Over the years, we have helped various companies and brands to build a solid online presence that has helped them increase their revenue exponentially.
Exemplary product designs In our dictionary, the words boring and standard do not exist. We always try and come up with out-of-the-box and unique ideas to implement.
The process of digital marketing decides the future of your web business, and a scrum of unwanted propaganda is out of our sight. We restrict the digitalization to something minimalistic yet approachable and relatable! After all, that's what today's customer wants !
A well-designed, monitored and planned web business branding campaign is the key to success for any enterprise, whether it's a small-scale, mid-scale, or a larger one. New branding ideologies is our vision, and every client is a part of the WebTecMart family!