SEO Optimization Grow Your Business ROI With WebTecMart SEO Services
Drive Organic Traffic Through Organic SEO Services
The term "SEO" might be familiar to us but the majority of the crowd isn't aware of what exactly it represents and why it is vital for a successful organisation or brand.
SEO stands for Search Engine Optimization which helps increase the visitors to a website by acquiring high-ranking placement in the search result pages of a search engine. Not only does it increase the quantity of traffic towards the website but also hikes the quality of the website traffic i.e. It'll attract the right buyers,potential clients and customers who are looking to buy the products or services which you offer.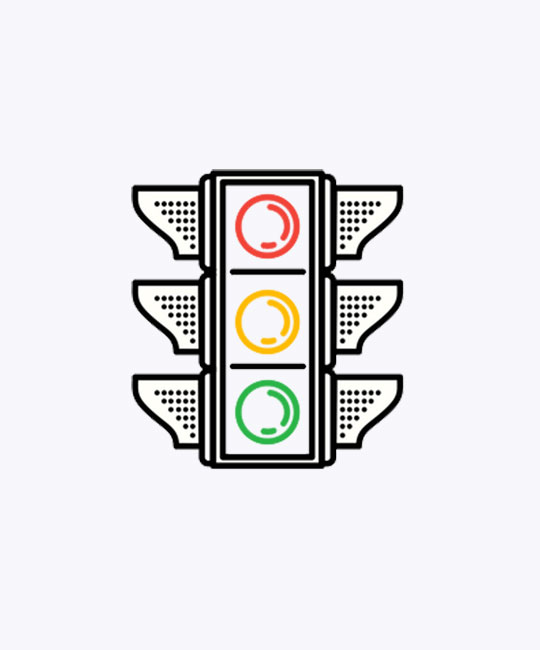 Keyword Ranking
For instance, a visitor on your website ended up there while he was looking for Virtual Handicraft Fair whereas you are a manufacturer of Handicrafts items. This is when SEOs keywords stand out in particular to bring in quality visitors to the website knowing what exactly they are looking for. Once we know what the customers are searching for, we know what keywords we should specify to bring in more visitors.
For business owners it is easily understandable how important it is for users to visit your website. After all, that's where they can learn more about your products, services, and your brand. But what if you're just not getting the website traffic that you need to boost your brand into industry? If you'd like to speak with a specialist about organic search engine optimization services, feel free to get in touch with us on (+91-9999674255) to learn more about our organic SEO services.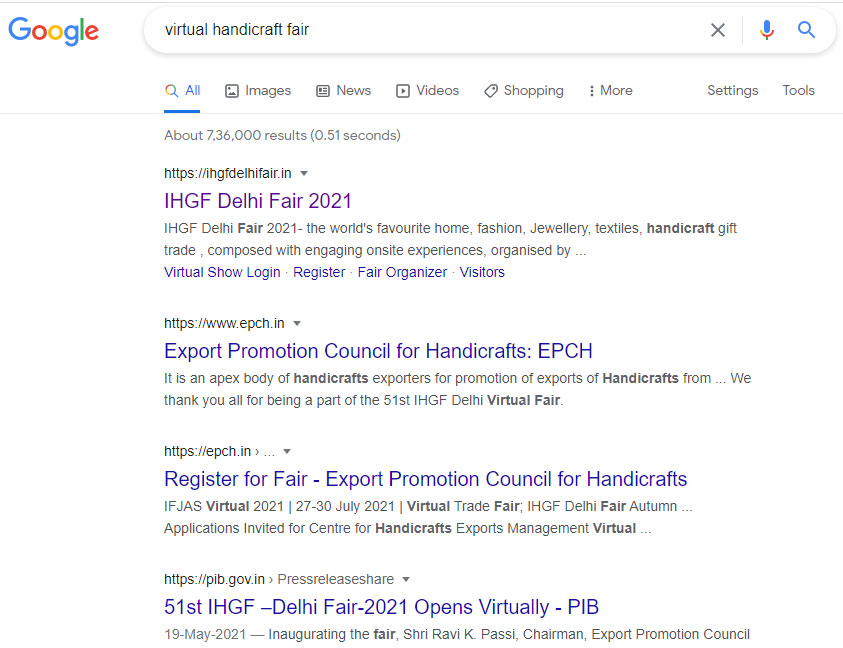 Client Results & CaseStudy
A CASE STUDY IS MENTIONED BELOW: ORGANIC SEO GROWTH OF CLIENT WEBSITE

ONLINE GOOGLE SEARCH PROMOTION – MORE THAN 400% INCREASE IN TRAFFIC WITH ON-PAGE AND TECHNICAL SEO

Organic SEO activities for the Export Promotion Council Of India

It is an apex body of handicrafts exporters for promotion of exports of Handicrafts from country and projecting India's image abroad as a reliable supplier of high quality of handicrafts goods & services

Client Results in Google India

| Keywords | ifjas.in |
| --- | --- |
| Virtual ihgf delhi 2021 | 1 |
| Ihgf virtual show 2021 | 1 |
| Ihgf virtual fair 2021 | 1 |
| Virtual handicraft fashion show 2021 | 1 |
| Virtual handicraft trade show 2021 | 1 |
| Virtual handicraft trade fair 2021 | 1 |
A CASE STUDY IS MENTIONED BELOW: ORGANIC SEO GROWTH OF CLIENT WEBSITE

ONLINE GOOGLE SEARCH PROMOTION – MORE THAN 400% INCREASE IN TRAFFIC WITH ON-PAGE AND TECHNICAL SEO

Organic SEO activities for the Export Promotion Council Of India

It is an apex body of handicrafts exporters for promotion of exports of Handicrafts from country and projecting India's image abroad as a reliable supplier of high quality of handicrafts goods & services

Client Results in Google India

| Keywords | Google.co.in |
| --- | --- |
| India autumn fair | 1 |
| Spring fair india | 1 |
| Indian gift fair | 1 |
| Asia's largest handicraft fair | 1 |
| Handicraft gift fair | 1 |
| Handicrafts exports | 1 |
A CASE STUDY IS MENTIONED BELOW: ORGANIC SEO GROWTH OF CLIENT WEBSITE

ONLINE GOOGLE SEARCH PROMOTION – MORE THAN 400% INCREASE IN TRAFFIC WITH ON-PAGE AND TECHNICAL SEO

Organic SEO activities for the Export Promotion Council Of India

It is an apex body of handicrafts exporters for promotion of exports of Handicrafts from country and projecting India's image abroad as a reliable supplier of high quality of handicrafts goods & services

Client Results in Google India

| Keywords | Google.co.in |
| --- | --- |
| India autumn fair | 1 |
| Spring fair india | 1 |
| Indian gift fair | 1 |
| Asia's largest handicraft fair | 1 |
| Handicraft gift fair | 1 |
| Handicrafts exports | 1 |