Web TecMart – One Stop Agency for Digital Branding
In today's world, the audience is constantly bombarded with advertising and marketing communications, making it difficult to establish a unique connection. Although the same knowledge is available all over the Internet, what truly sets you apart from your competitors is your story and how it's presented in the digital realm.
At our digital branding team, our main objective is to craft and develop your brand's story, ensuring a strong online presence. Building a genuine relationship with your target audience requires effective digital branding, utilizing your distinct services to stand out from the competition. Establishing your brand as a company is absolutely crucial in this age of internet communications, and embracing online platforms is a natural step to stay ahead of the game.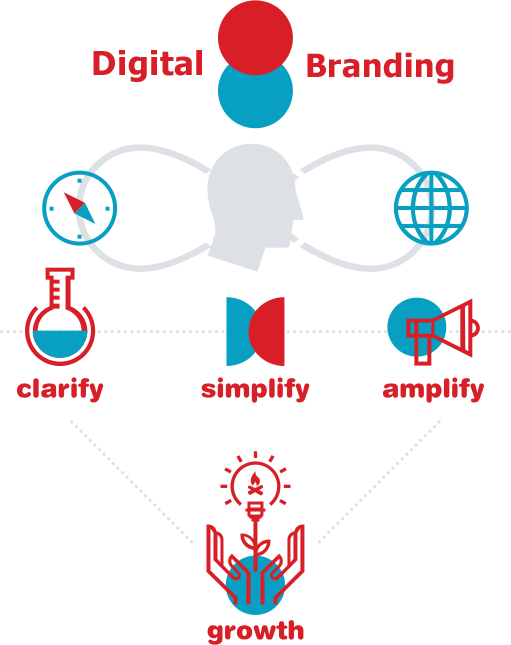 How Your Brand Can Ace Throw Its Journey Through Web Tech Mart's Excellent Solutions:
Creativity: Creativity flows through our veins at Web Tech Mart. Our team comprises highly experienced and imaginative individuals who thrive on embracing novel ideas. "Experimenting is the new constant" is our mantra.
Latest Techniques and Tools: In the ever-evolving world of technology, we firmly believe in being at the forefront of innovation. Embracing cutting-edge technology ensures a seamless user experience.
Monitoring – Real Time: At Web Tech Mart, our professionals are keen observers. They diligently track engagement and measure the impact of our campaigns at every online juncture.
Prior Experience: Experience is the foundation of our success. With a wealth of relevant experience in providing online digital branding services, we gain a competitive edge at Web Tech Mart.
Effective Communication: : From day one, smooth communication has been at the heart of our approach with clients. Our experts keep clients informed and involved at every step of the process.
360 Degree Service Management: Your brand's profile is in expert hands. We offer comprehensive 360- degree online profile management, captivating customers effortlessly with a compelling brand image.
Quality Content: Content reigns supreme as the most potent driving force. At Web Tech Mart, we deliver the highest-quality content to our clients, propelling their rapid growth.
Digital Creative Samples